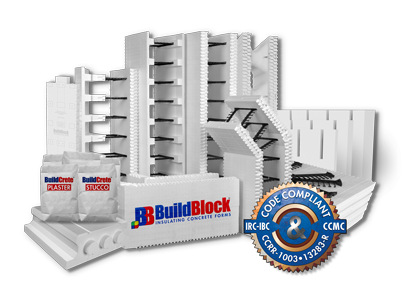 About BuildBlock Building Systems
BuildBlock Building Systems was formed in 2004 by founder and CEO Mike Garrett. Mike had been a top distributor for two other major ICF companies and spent more than 12 years in ICF construction and distribution and another 15 years in residential and small commercial construction. He pioneered the use of ICFs in Oklahoma.
BuildBlock ICF forms were created to overcome many of the problems and costs encountered with other ICF forms. Extensive experience building custom homes and small commercial structures over the past 15 years combined with his 12 year involvement in ICF distribution and construction helped lay a solid foundation to create one of the most install friendly ICF on the market today.
"I was looking for a form that would solve the problems most installers encountered (while building complex structures) that would speed up the building process so an installer could be more efficient and build better quality structures in less time."

-Mike Garrett, BuildBlock Founder & CEO