---
Shipping & Freight
---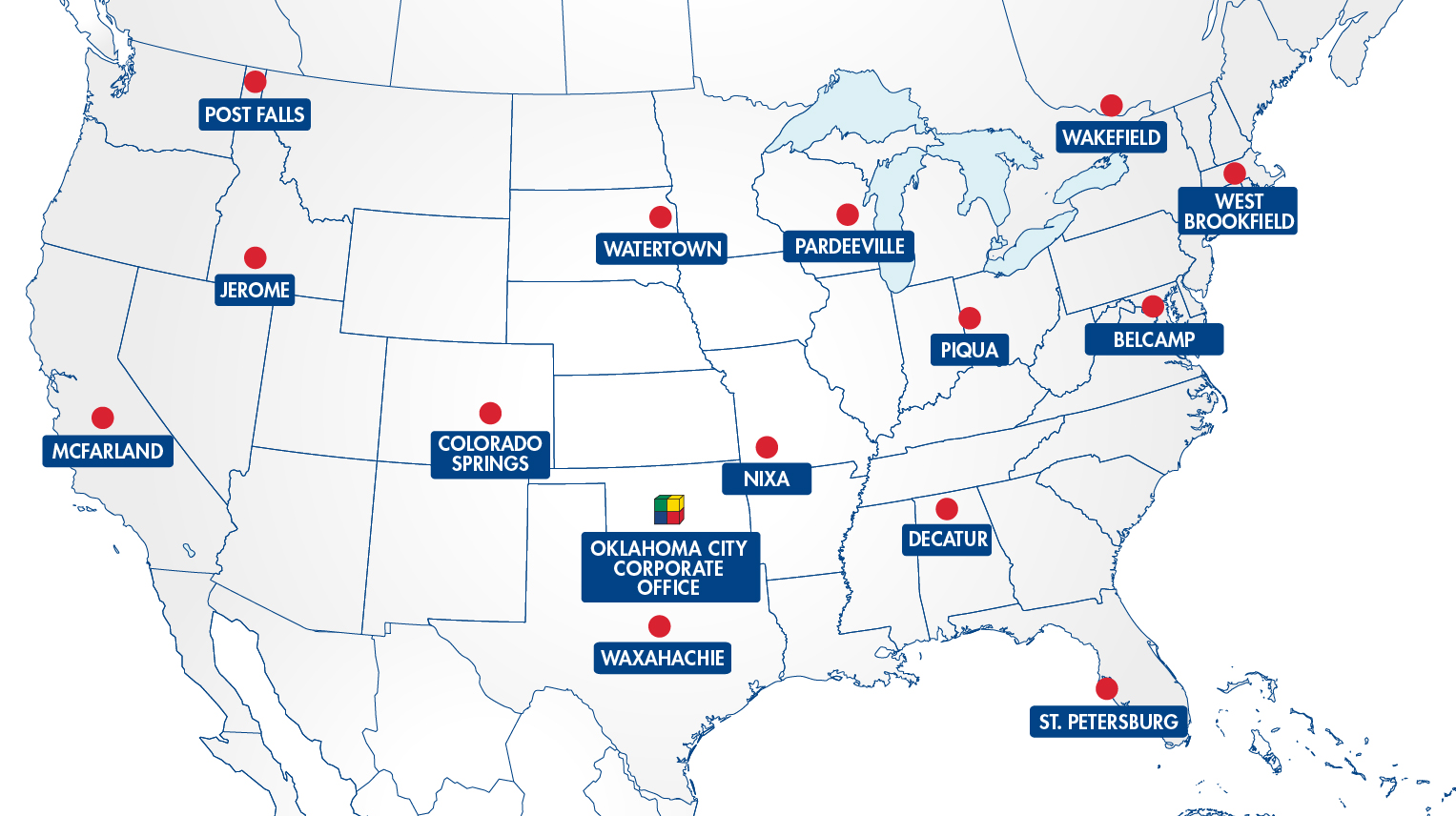 How BuildBlock ICFs are Made
BuildBlock ICF Manufacturing
BuildBlock Building Systems has 14 manufacturing facilities across North America and continues to add new locations to better serve you.
We have the manufacturing capacity to meet your ICF needs now and in the future. Shorter shipping distances mean lower freight costs and faster delivery times for you and your customers, as well as the potential for LEED Regional Material points. BuildBlock® continues to increase our network of distributors, dealers, and representatives throughout the U.S., Canada, Mexico, and foreign licensing partners throughout the world.
Manufacturing Locations
McFarland, California
Colorado Springs, Colorado
Watertown, South Dakota
Decatur, Alabama
St. Petersburg, Florida
Belcamp, Maryland
West Brookfield, Massachusetts
Nixa, Missouri
Elkhart, Indiana
Jerome, Idaho
Post Falls, Idaho
Pardeeville, Wisconsin
Piqua, Ohio
Wakefield, Quebec, CA
BuildBlock Corporate Office
---
Order Policies Term & Conditions
Please review the U.S. Order Policies before completing your order.
How BuildBlock ICFs are Made (Spanish)